BEER MORE BEER AND YET MORE BEER. ALL BELGIAN BEER, A LITTLE FRENCH BEER, MOSTLY BELGIAN BREWERY BEERS. BIER, BIERE, BRASSERIE, BROUWERIE, BREW, BREWER.
FRENCH BRASSERIE IN FRANCE BREW FRENCH BEERS. BELGIAN BREWERIES IN BELGIUM BREW BELGIAN BEER.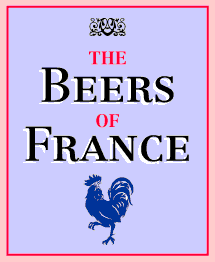 The Beers Of France
Les Bières De France
French beer is enjoying a surge of interest both at home and on the international beer scene. The bières de garde of Nord/Pas-de-Calais are leading the beer revival along with the many new French brewpubs and tiny farmhouse breweris of rural France.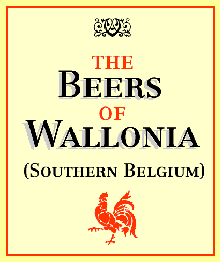 The Beers Of Wallonia
Les Bières De Wallonie
Belgian beer is famous the world over, but the beers of the southern, French speaking half of Belgium are often overlooked. Half of the six Trappist breweries in the world are in Wallonia, as well as many artisanal breweries making classic, top quality ales.